Czech tech sparks sustainable solutions
10 July, 2023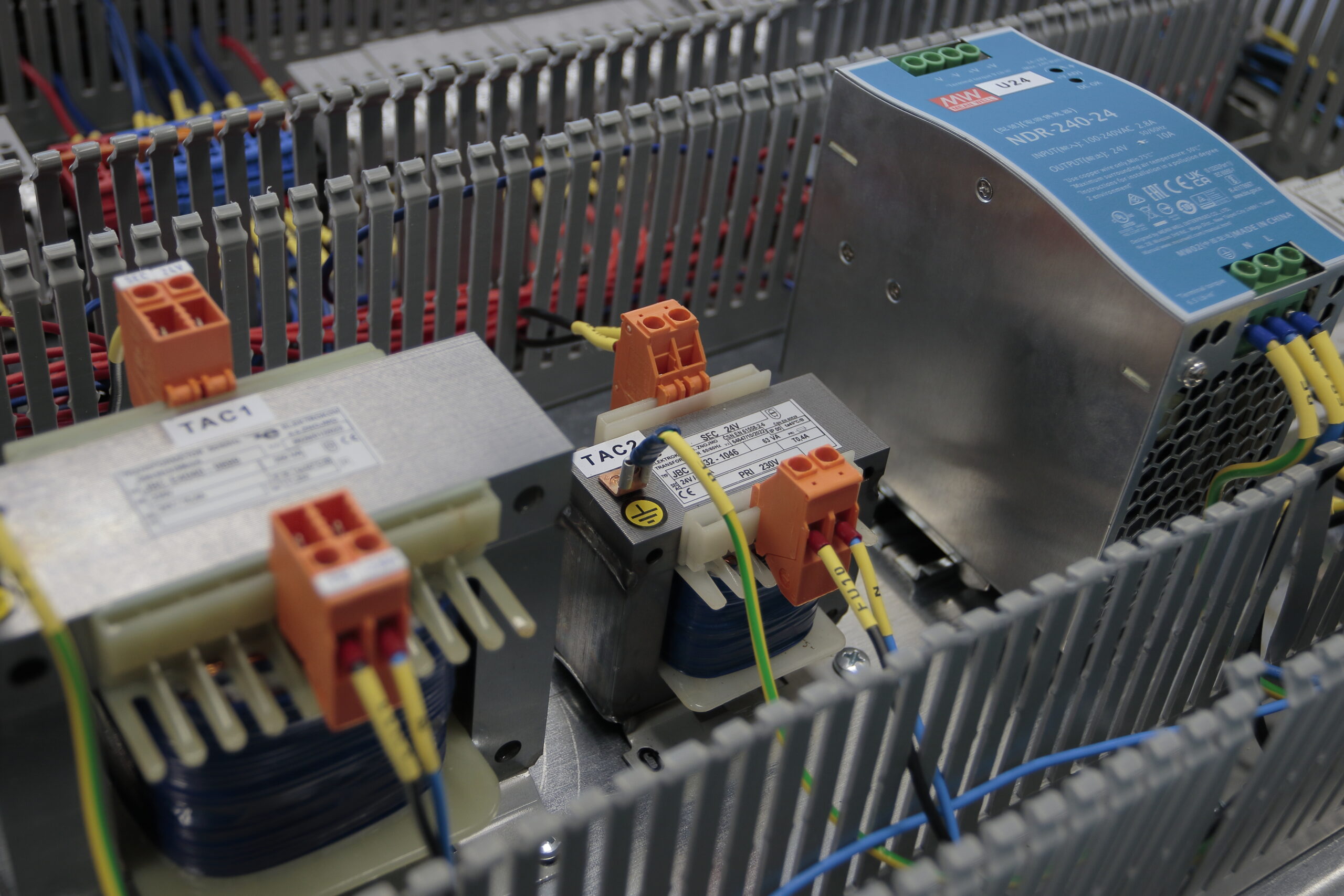 Close to the Czech-Polish border, in the vibrant city of Opava, is the headquarters of ECM System Solutions. The 15-person strong company has emerged as a trailblazer in the energy transition, specialising in the development of systems to measure, manage and monitor renewable energy sources. 
From cutting-edge solar panels to advanced battery systems, electric car chargers, and intelligent lighting solutions, ECM System Solutions helps companies and local authorities integrate clean energy systems into their operations and localities, helping to usher in a more affordable and sustainable future.
The company's founder, Martin Krupa, traces his passion for renewable energy systems back to his tenure as the mayor of Mikolajice, a small municipality near Opava. During his time in office, Krupa spearheaded the development of a groundbreaking microgrid and energy management scheme. This initiative seamlessly interconnected three buildings, utilising solar panels, battery storage, and a cogeneration unit to provide clean power and heat.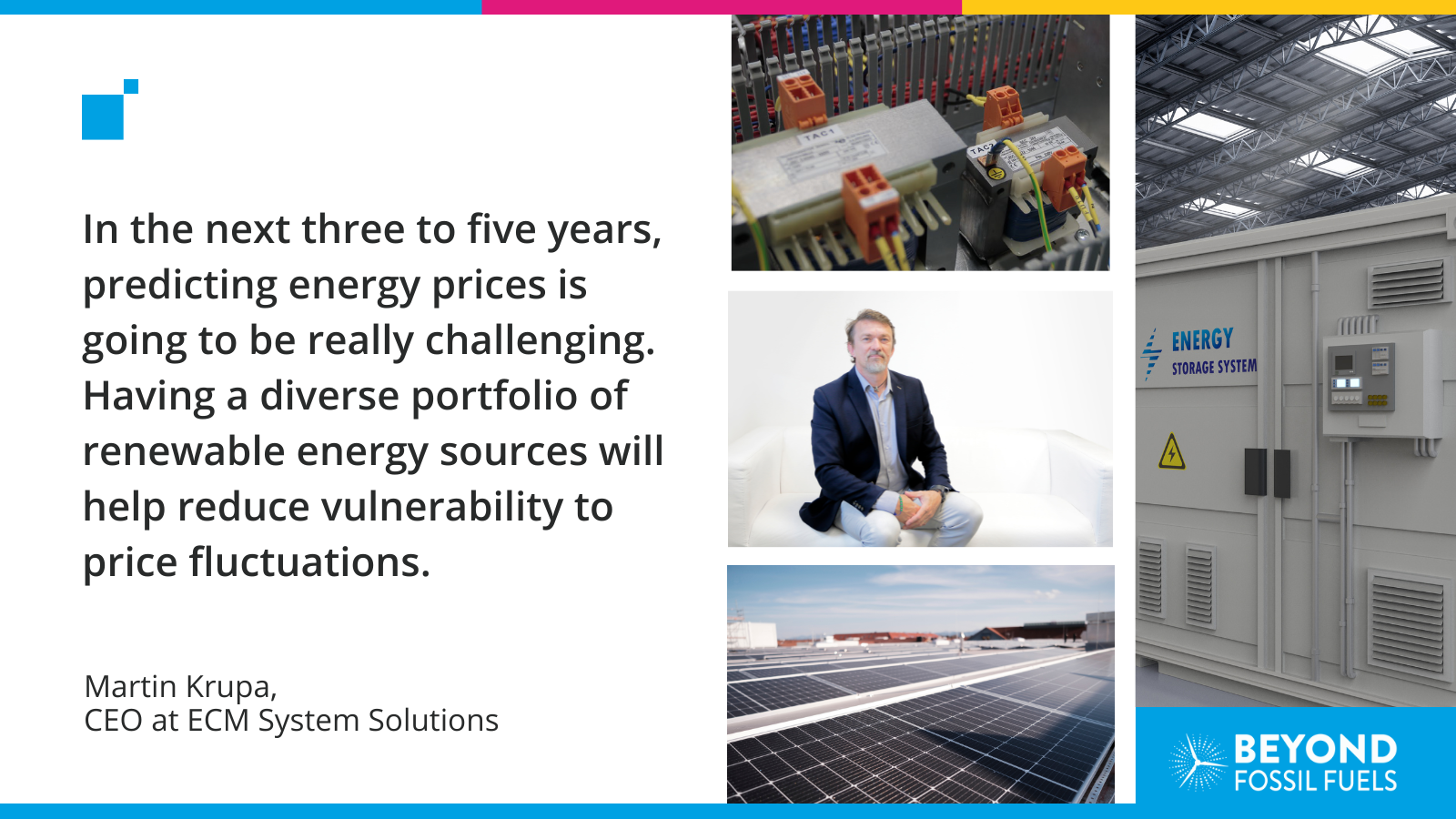 "It was essentially what we'd now call an energy community, but without the legal framework, which we're still waiting for the Czech government to pass into legislation," said Krupa. 
Since founding ECM System Solutions, Krupa and his team have been inundated with inquiries as more organisations seek effective ways to reduce their soaring energy bills.
"The energy crisis has impacted our business positively – it has grown. But we've also implemented energy-saving measures of our own, such as lowering temperatures in the office and making prudent savings wherever possible. Moreover, the owner of our building wants to install solar panels. We've prepared a comprehensive plan for them, including battery storage, and we're optimistic that the system will be implemented soon," Krupa explains
While the company mostly works with municipalities, due in large part to Krupa's background, they also assist other businesses too, and Krupa is keen to highlight the role ESG (Environmental, Social, and Governance) is playing in driving forward demand for green energy solutions across the private sector.
"ESG reporting is accelerating the adoption of renewables across businesses of all scales. The stringent standards set by the big players is pushing SMEs that want to do business with them to enhance their sustainability practices. This is increasing demand for renewables and efficiency solutions across the supply chain," said Krupa. 
Looking to the future, Krupa envisions a more balanced landscape for renewable energy, both in terms of the technologies deployed and the entities implementing them. He believes this balance is crucial for achieving energy independence and stability.

"I am particularly passionate about expanding wind energy. It shouldn't be monopolised by major players; communities and municipalities need to have a prominent role too. That's why I am advocating for subsidies not only for wind, solar, and batteries, but also for standalone grid-scale storage solutions. This would enable municipalities, for instance, to power their street lighting using stored solar energy produced during the day, saving them significant portions of their budgets," Krupa adds.
And it's saving money and securing consistently affordable energy supplies that Krupa says are the two things that his clients are most concerned about at the moment. 
"I strongly advise my clients to work on the efficiency of their buildings and explore the possibilities of installing renewable energy systems. In the next three to five years, predicting energy prices is going to be really challenging, and having a diverse portfolio of renewable energy sources will help reduce vulnerability to price fluctuations," he concludes.

---
Read also: