Peak Performance: Bergzeit's pursuit of cheap, green energy scales new heights
11 July, 2023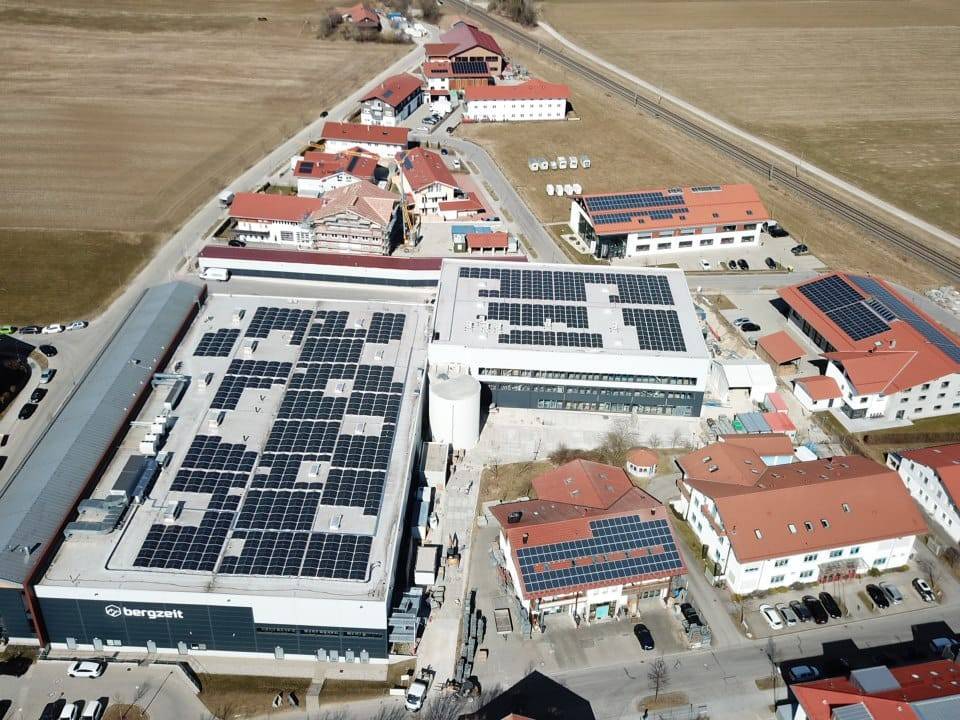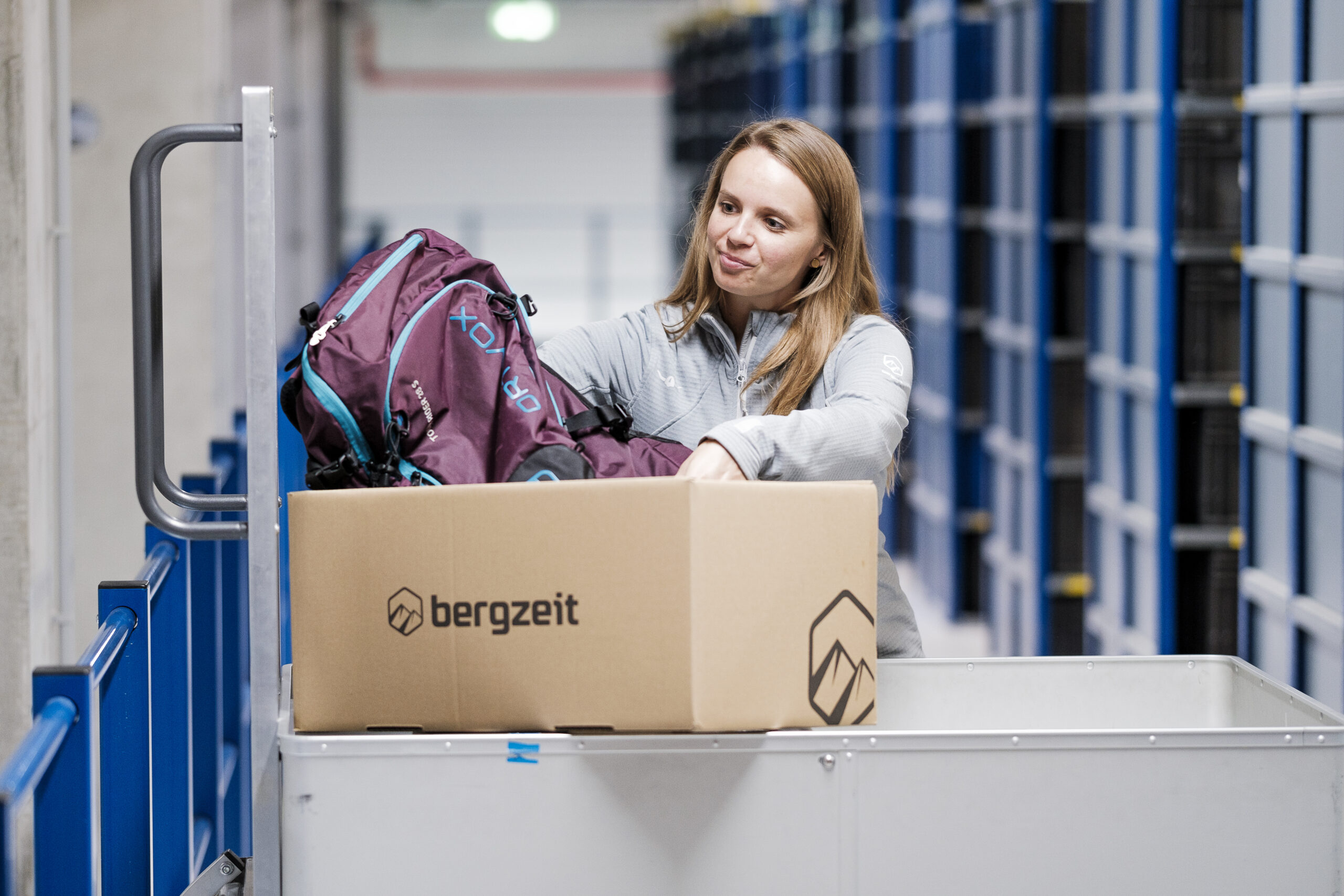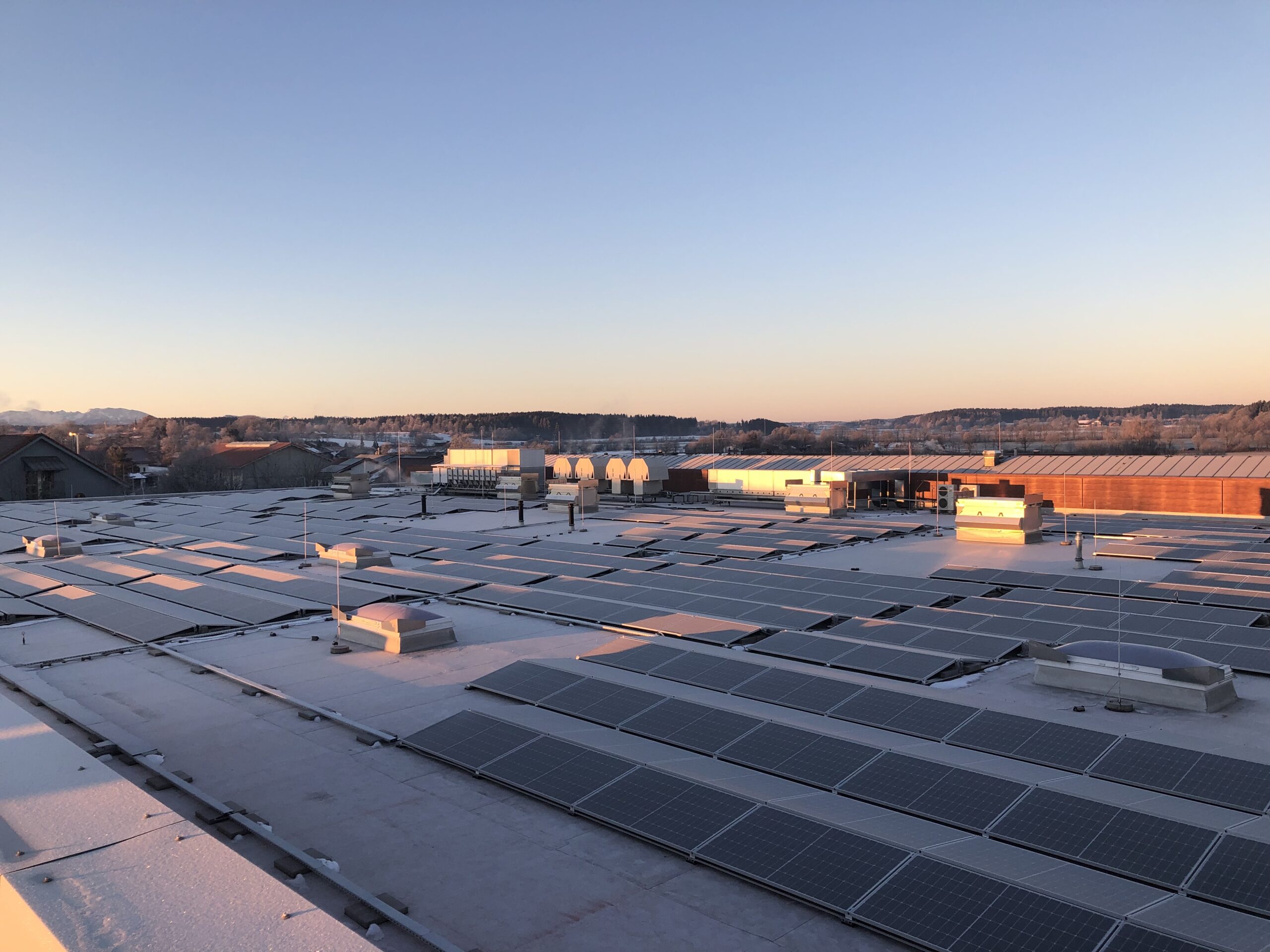 Photos: © Bergzeit GmbH
Nestled in the picturesque foothills of upper Bavaria lies the headquarters of Bergzeit, an outdoor clothing company offering over 40,000 mountain sports products to millions of satisfied customers. 
Bergzeit has a well-earned reputation for environmental responsibility, as one of five European outdoor retailers to sign a climate commitment in alignment with the Paris Agreement, and launching its purpose-built second hand online store "Bergzeit Re-Use," where customers can buy and sell outdoor clothing and equipment. 
But more recently, Bergzeit has taken things to the next level, embracing renewable energy generation and energy efficiency measures across its operations to dramatically reduce its energy bills and carbon footprint. 
The centrepiece of Bergzeit's green energy revolution is a whopping 1,370 panel solar installation adorning the 6,000 square metre roof of its warehouse. The setup annually produces 550,000 kilowatt hours of certified green electricity: enough to meet Bergzeit's daily operational requirements, as well as power 150 households for a year. 
The €320,000 investment is paying off fast. Bergzeit recorded an impressive €12,000 saving on its energy bills in the three months after the solar roof was installed, and with energy prices rising, the company expects to recoup the entire investment sooner than the anticipated seven-year payback period. 
But as Holger Cecco-Stark, Head of Projects and Corporate Social Responsibility at Bergzeit explains, the motivation for the solar roof was never solely about money: 
"We were in the process of expanding our logistics into a new warehouse, and it quickly became clear that we were going to install solar on the roof. It's just a central conviction of ours that in the future all energy needs to be generated from renewable resources."
While the company would have been satisfied with simply producing enough energy to power its own operations, the size of the roof meant it was always going to produce more than required. So Bergzeit struck a deal to sell the excess power to energy community Elektrizitätswerke Schönau (EWS), which in-turn feeds it into the grid. 
"Our original intention was to create a self-sufficient energy community in our immediate area so that electricity that is generated locally could be efficiently transferred over short distances, helping increase self-sufficiency. Unfortunately, regulation in Germany does not allow for this at the moment, so we were really happy when EWS agreed to go into partnership with us, and help us realise at least part of our vision," said Cecco-Stark
Beyond its solar roof, Bergzeit is also engaged in a number of other innovative practices to drive down its energy costs and carbon footprint. Energy recovery systems have been installed in its shuttle warehouse, using cutting-edge technology to harness the braking power of lifts, and convert it into electrical energy. 
Elsewhere across the company, LED lighting is paired with presence sensors to avoid waste, while heat pumps and robust insulation are driving down the company's heating bills. It's all part of a holistic approach to energy efficiency that even extends to employee transportation. 
"This year we opened our charging operation for e-vehicles. Our employees can charge their company or private cars for free at one of 20 charging stations Bergzeit provides. The offer has even encouraged some colleagues to purchase their own electric vehicle," said Cecco-Stark

The company offers its own electricity to its staff at a discount rate, and as of July 2023, customers too will be able to purchase its certified green power. 
"The eco-power offer for our customers has been part of our strategy from the beginning. We want to use our reach to raise awareness of the need for 100% green electricity," said Cecco-Stark
With 68% of Germans saying a company's sustainability credentials affect their purchasing decisions, going all-out for renewable energy and energy efficiency doesn't only help companies like Bergzeit save money, it also drives up profits. 
"If you want to survive as a modern company, you can't afford not to invest in energy savings. Energy efficiency should be a matter of course," said Cecco-Stark.
Bergzeit's story is testament to the fact that business success and environmental responsibility needn't be mutually exclusive. Through the integration of renewable energy sources, energy efficiency measures, and a deep-rooted commitment to reducing its carbon footprint, Bergzeit is demonstrating that companies really can have it all. But Ecco-Stark is keen to point out that our relationship with resources like energy does need to change.
"If we seriously want to do something about climate change, we need to be prepared for the fact that energy is not available without restriction at all times of the day and night. At Bergzeit, we think revolutionising our energy systems is absolutely necessary and we want to play our part," he said. 
---
Read also: