The green industrial park inspiring the transformation of Poland's coal heartland
11 July, 2023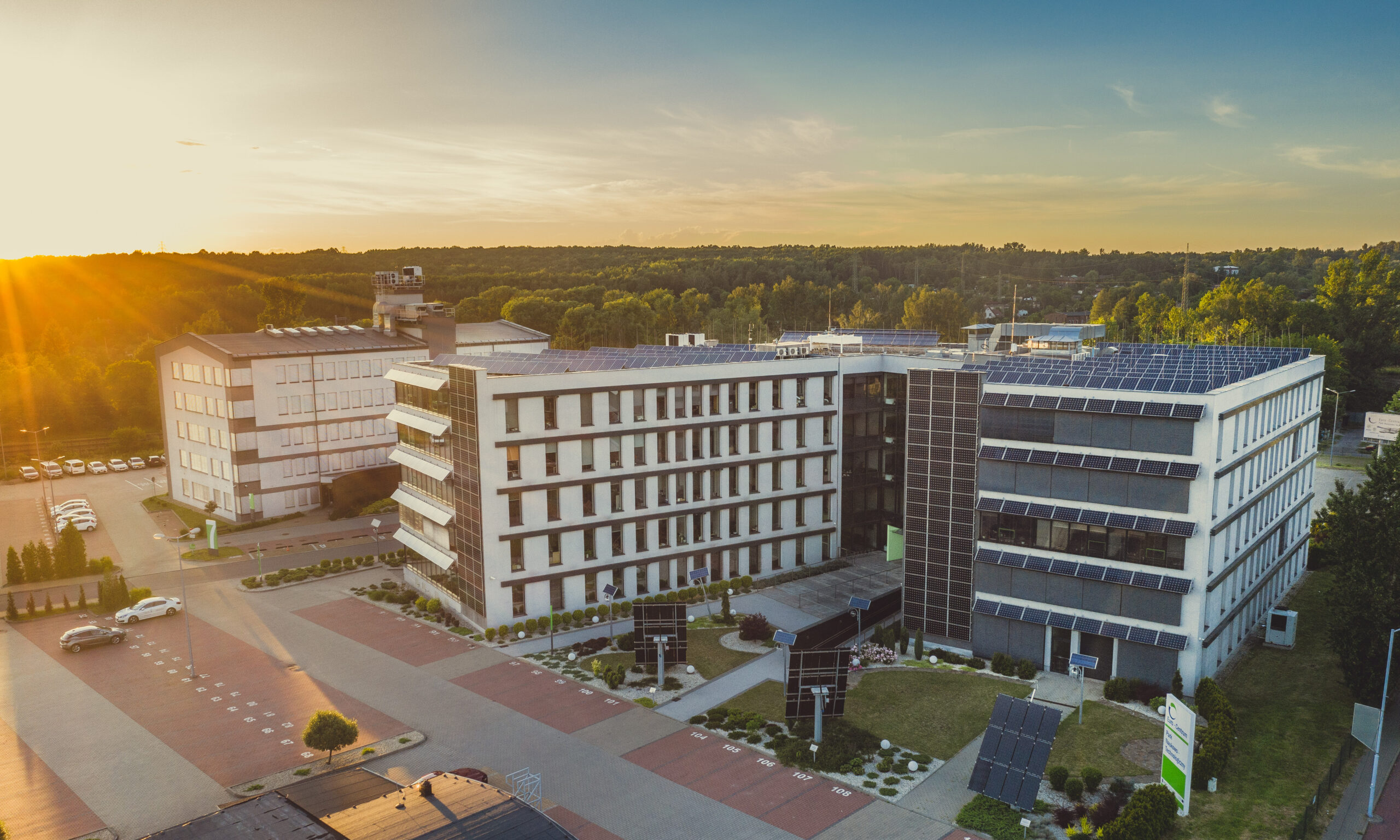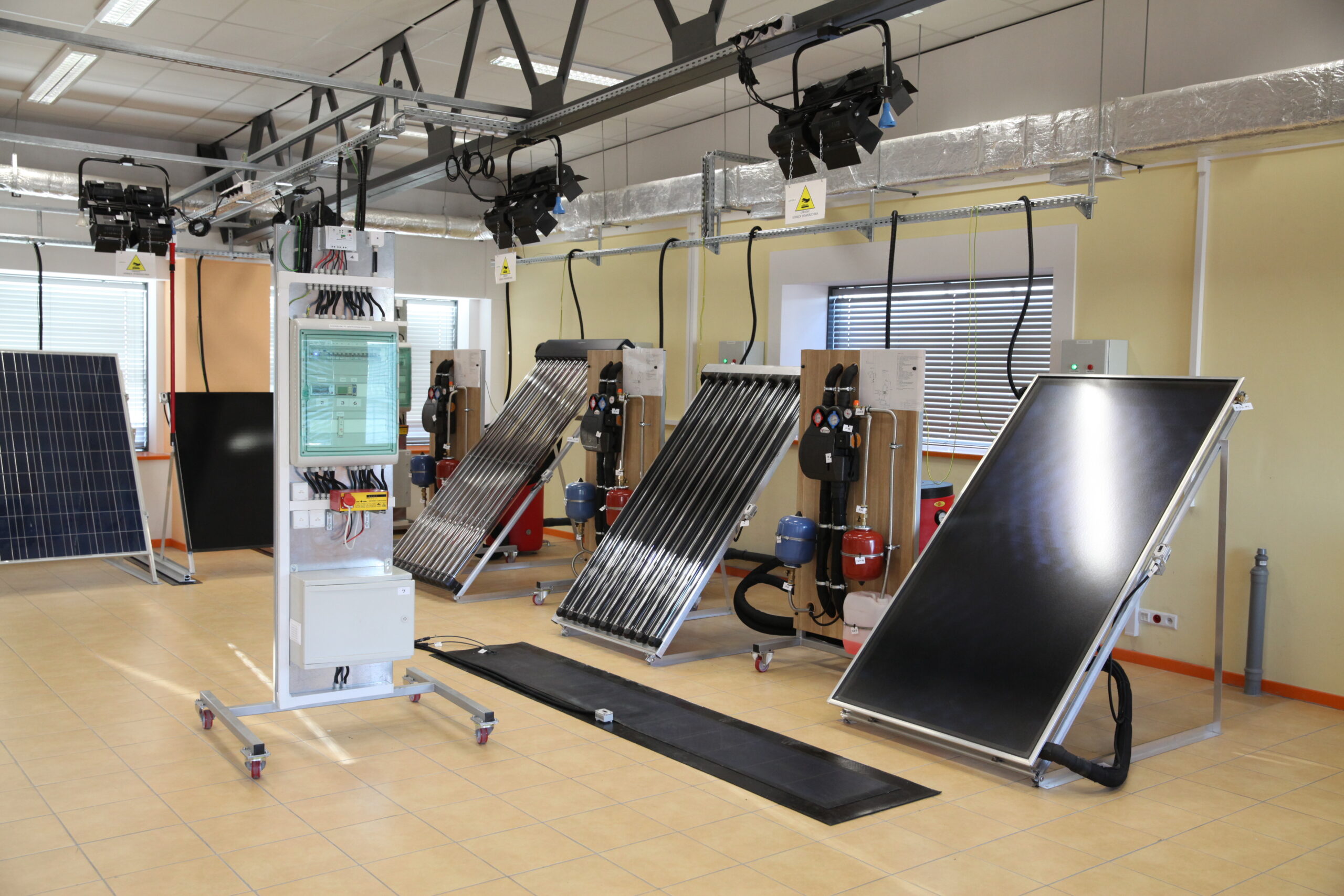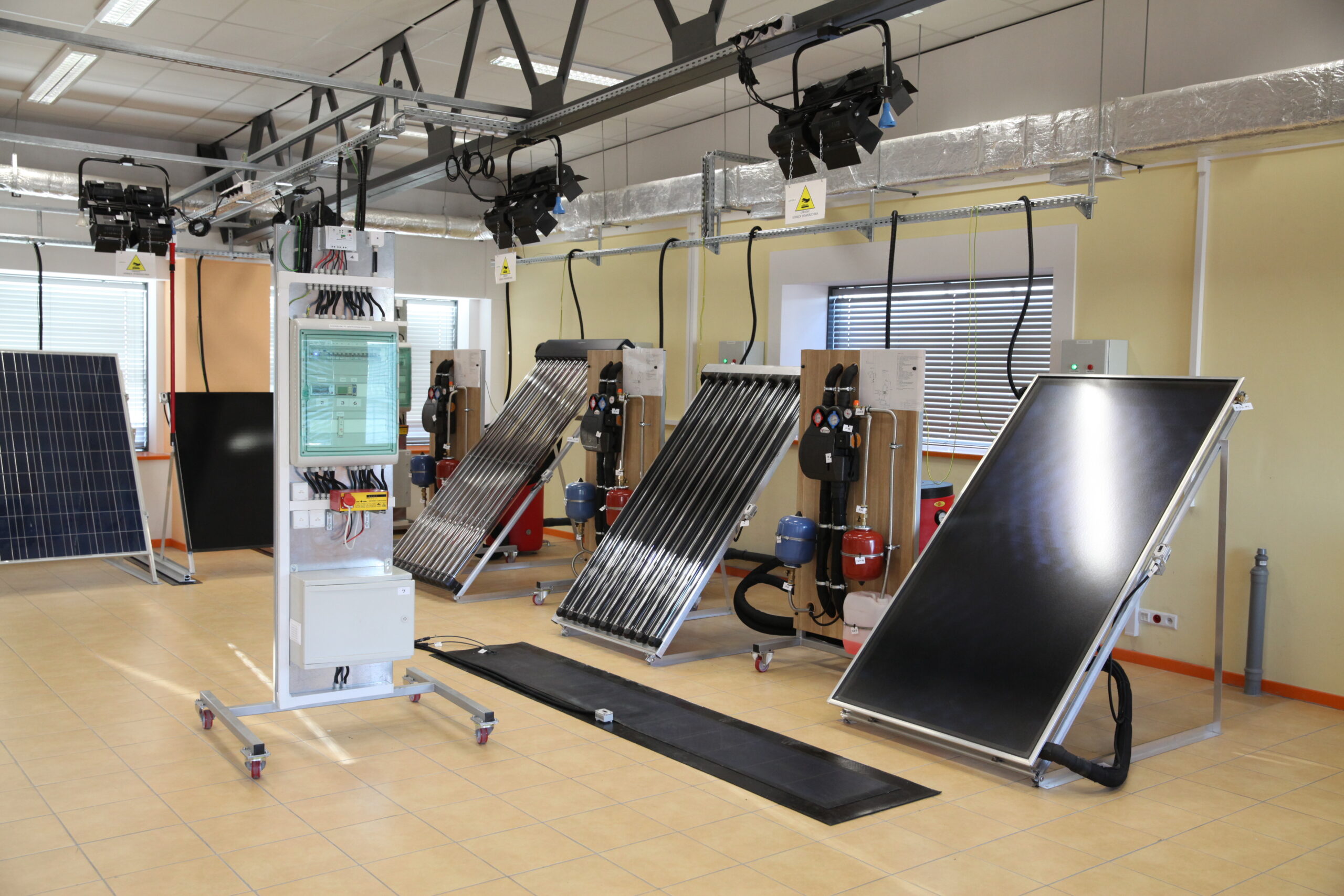 Photo © Euro-Centrum Katowice
Situated in Upper Silesia, Poland's thriving industrial heartland and the EU's largest remaining coal mining region, is Euro-Centrum, a forward-thinking industry hub, strategically positioned to capitalise on the region's industrial capacity and skilled workforce.
With its commitment to passive building principles, and reliance on renewable energy sources for power and heating, Euro-Centrum represents a groundbreaking shift in the way industrial spaces can coexist harmoniously with nature, and is setting new standards for industrial facilities in the region. 
"Our solar panels provide anything from 20% to 100% of the site's power depending on the weather," said Stanisław Grygierczyk, Science and Environment Coordinator at Euro-Centrum.
"But even at their minimum output, they provide enough power to run the heat pumps, air conditioning, security systems, and emergency lighting. In winter, the heat collectors heat our water, and come spring, they provide space heating as well. It all contributes to significantly reduced utility bills," he added. 
Euro-Centrum is located on a former industrial site that was reclaimed and recultivated. The vision was for a facility that wasn't efficient solely for its own benefits, but also to act as a focus of inspiration for other companies with similar aspirations. 
"We have renewable technology testing facilities, we train the renewable energy systems technicians, we cooperate with the manufacturers of renewable energy equipment, and we also contribute to the report on regional power production," said Grygierczyk.
"With so much uncertainty around, and a lack of reliable information, a lot of people come to us for advice on what to do with the energy aspect of their operations. The insights we can share are highly valued," he added. 
Cost is of course a key priority for all businesses, and here too, Euro-Centrum can offer good news.
"Initially, the payback period for our setup was expected to be ten years, but with energy prices spiralling, we're making more money when we sell excess power back to the grid. We're on track to recoup our full investment this year. When you consider the system installation should operate without any problems for another 10-15 years, that's incredible value," said Grygierczyk.
While this constitutes a great example of forward planning, for Grygierczyk, this isn't the company's most important achievement. 
"Probably our biggest success is our contribution to shifting the region's focus from coal technologies to distributed and renewable energy sources. The coal mining tradition is strong in Silesia. Coal was the source of income for generations, and the miner's ethos is hard to change. But we know we're a region in transition, and there is increasing readiness to move beyond the old ways of doing things, and embrace the massive benefits that new, smart technologies offer," he added.
As Euro-Centrum looks to the future, it's already making plans to increase rooftop solar capacity and cover part of its parking lot with solar panels to support the growing number of electric vehicles. But the company is also aware that it may need to start investing in storage solutions too if it's to ensure it does not become a casualty of increasing volatile energy markets. 
"Fortunately, last winter was like any normal one for us, but that was thanks to the actions we'd taken previously. With that in mind, we're aware we can't be complacent. While battery storage hasn't made financial sense for us in the past, we're increasingly conscious that energy security is starting to trump costs, so we haven't taken the storage option off the table," said Grygierczyk.
Read also: